How to create a collection?
Before create NFTs, you need to create a collection for them first.
With your wallet connected, you can find the create button from the dropdown menu in the navbar.
If you have not created any collections yet, it'll redirect to the collection form.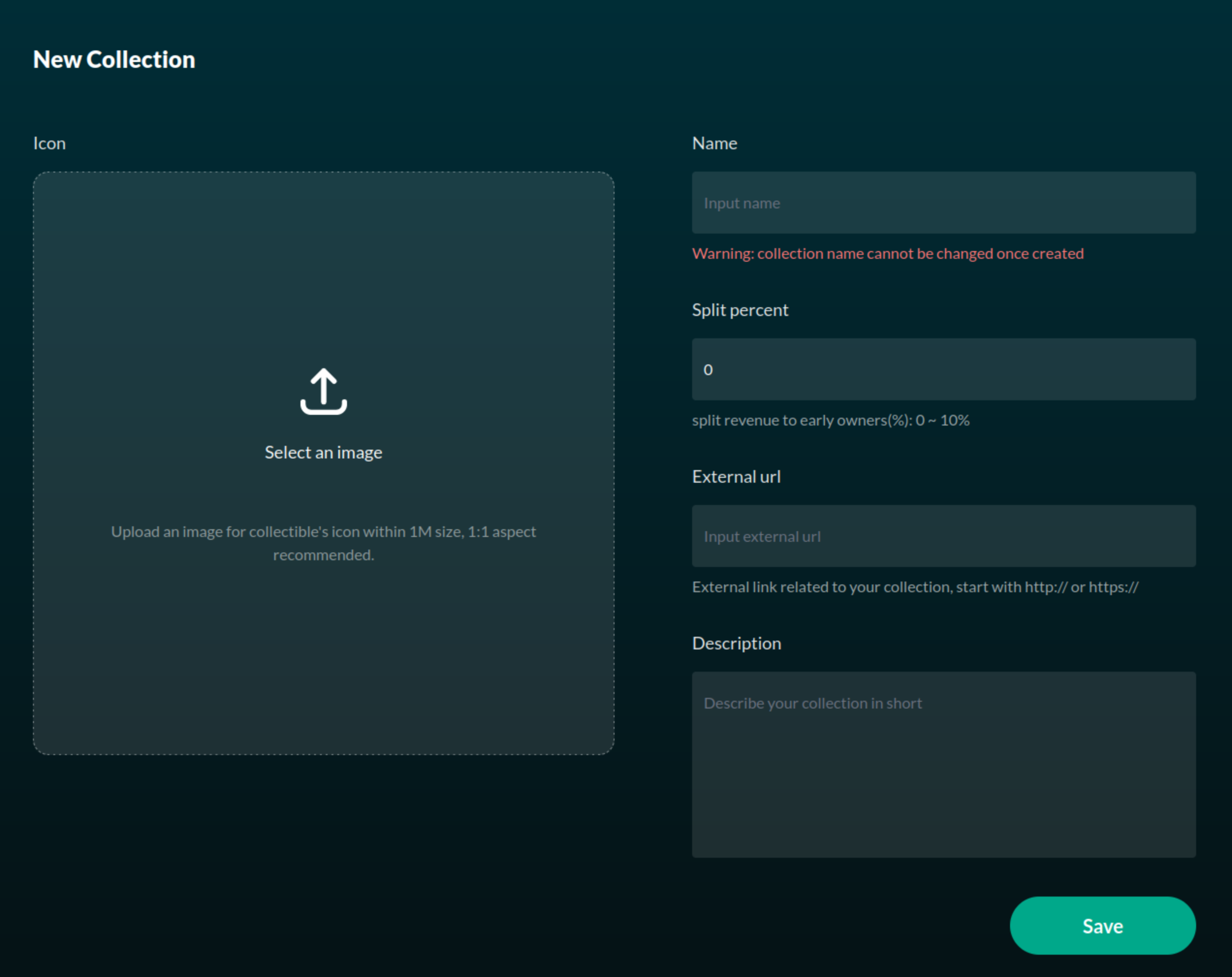 Fill the form and click the Save button.
That's it.
danger
Collection name and split cannot be edtied once created.
tip
The collection icon, description and external URL can be edited in anytime.